The Self-Acceptance Summit

How to Overcome Self-Judgment and Live a Life of Bravery, Compassion, and Authenticity.
Welcome to The Self-Acceptance Summit
There is one relationship that affects your life more than any other. No matter who you are, what you do, or what you want to achieve, it is this essential relationship that influences every step you take on your life journey:
Your relationship with yourself.
Yet how many of us experience dysfunction with this most essential relationship?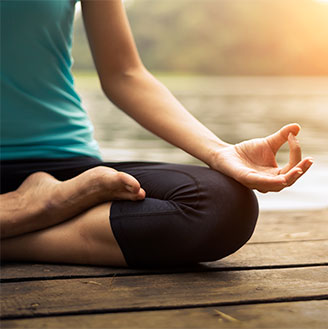 How often do you hear inner voices saying you're not good enough, not tough enough, not fit enough? How much time do you spend dwelling on regret, shame, and things you wish you could do over?
Why do we think it's a good thing to be "our own worst critic"?
Imagine if you could take all the energy you spend on self-criticism and use it in a different way. What would it be like to become your own best advocate and greatest supporter in the world?
This shift from self-sabotage to self-support is one of our greatest challenges. Even people who have had years of therapy, training, or spiritual practice often find it far easier to extend kindness and empathy to others than to ourselves.
Whether you seek health and happiness in your own life or are hoping to be of greater service in the world, your relationship with yourself is always the starting point. Accepting ourselves—especially those parts we find most shameful or frightening—has a positive impact on nearly every experience in our lives.
That's why Sounds True is presenting The Self-Acceptance Summit—a gathering of more than 30 leading teachers, researchers, and luminaries to help you transform and heal your relationship with yourself.
To Make This Breakthrough Summit Yours Forever,
Get The Self-Acceptance Summit Package
Digital session recordings: Over 36 hours of practical guidance and breakthrough insights
Downloadable presentation materials, transcripts, and additional resources
Lifetime access to The Self-Acceptance Summit in its entirety
A treasury of practices and insights you can return to for healing your relationship with yourself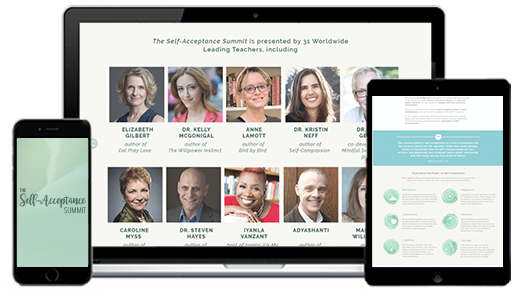 Join The Self-Acceptance Summit's 30 Teachers with Over 36 Hours of Inspiring, Life-Changing Content
Elizabeth Gilbert

Bestselling author of Eat Pray Love and Big Magic

Engages in conversation with Tami Simon about the journey of self-acceptance
A very personal discussion about risk, courage, and authenticity

Anne Lamott

Author of Bird by Bird and Small Victories

Known for her humor, insight, and gentle inspiration
Speaks about "radical self-care" in this interview with Tami Simon

Rick Hanson, PhD

Pioneering neuroscientist and New York Times bestselling author of Buddha's Brain

Outlines how your neurology is shaped by your thoughts
Offers key insights and practices for overcoming the brain's "negativity bias"

Caroline Myss

Renowned medical intuitive, spiritual teacher, and New York Times bestselling author

Explores the core power of self-esteem
Illuminates our "Saboteur" archetype
Shares the most important choice you can make
Iyanla Vanzant

Life coach and author, host of Iyanla: Fix My Life on OWN: Oprah Winfrey Network

Reminds you that you have what you need for self-compassion—and teaches you how to make best use of your gifts

Marianne Williamson

Bestselling author of Everyday Grace and The Gift of Change

Explores the spiritual dimension of self-acceptance
Guides you to the source of unconditional compassion

Tara Brach, PhD

Renowned meditation teacher and psychologist, author of Radical Acceptance

Reveals how we can wake up from the "trance of unworthiness"
Takes you through the four-step RAIN process for inquiry and healing

Glennon Doyle

Activist and author of the #1 New York Times bestseller Love Warrior

Speaks with Tami Simon about the challenge of accepting our own strength in a culture that tries to keep us afraid and dependent
Gabrielle Bernstein

Author of the New York Times bestseller The Universe Has Your Back

Shows how you can make the shift from fear to faith
Shares secrets for finding strength and support from the world around you

Kristin Neff, PhD

One of the first researchers to do empirical studies on self-compassion, and author of Self-Compassion

Overturns old teaching on self-esteem for a healthier approach to self-compassion
Offers simple, research-based practices

Ruth King

Teacher of Insight Meditation and mindfulness, author of Healing Rage

Helps you constructively accept and employ your most volatile emotions
Explores issues of race and self-acceptance

Danielle LaPorte

Equal parts poet and entrepreneurial badass, author of The Desire Map

Hosts a myth-busting party to pulverize the three big lies that keep us from self-acceptance and connection
Matt Kahn

Popular YouTube teacher and author of Whatever Arises, Love That

Explore heart-centered consciousness
Transform conflict with compassion
Remember your deepest calling

Martha Beck, PhD

Speaker, life coach, and bestselling self-help and memoir author

Teaches us how to connect to your true nature beyond the physical
Break through patterns of shame, fear, and doubt

Mary O'Malley

Speaker, counselor, and author of What's in the Way Is the Way

Invites you to "fall in love with yourself"
Helps you embrace every single aspect of who you are

Richard Schwartz, PhD

The creator of the breakthrough Internal Family Systems (IFS) therapy practice

Reveals how using IFS can help you transform the disowned parts of yourself into valuable allies
Tara Sophia Mohr

Author of Playing Big and the creator of the Playing Big leadership program for women

Teaches new strategies for dealing with the inner critic
In-the-moment practices for self-doubt
Cultivate positive critical thinking

Mike Robbins

Former Major League baseball pitcher turned author and entrepreneur

Reveals how to channel the energy you waste tearing yourself down into positive directions

Rosie Molinary

Radical self-acceptance champion and author of Beautiful You

Shares powerful mindset lessons to shift your thinking to self-acceptance
Guidance for setting boundaries

Steven Hayes, PhD

Author of more than 35 books and 500 articles on psychology

Teaches a potent synthesis of mindfulness and behavior-changing cognitive therapy
Offers a step-by-step practice for changing your perspective on yourself
Elena Brower

Yoga teacher and author of The Art of Attention

Explores self-acceptance as an altruistic act
Offers strategies for loving your life in challenging times

Glenn Schiraldi, PhD, Lt. Col. (USAR, Ret.)

Stress management advisor for the Pentagon, founder of Resilience Training International

Illuminates the qualities of healthy self-esteem
Basic principles for cultivating this essential quality

Elizabeth Lesser

Cofounder of Omega Institute, author of A Seeker's Guide

Reveals how you can accept yourself by extending compassion to others
Offers guidance for open and empathic communication

Chris Germer, PhD

Psychologist and co-developer of The Mindful Self-Compassion program

Tackles the difficult question of shame
Untangles our negative beliefs
Examines how to transform shame into self-compassion
Adyashanti

Zen-trained spiritual teacher, author of Resurrecting Jesus and Emptiness Dancing

Asks: "Why do we hold a deep belief in our own unworthiness?"
Helps us connect to our innate wholeness

Nataly Kogan

Founder and CEO of Happier, host of the popular site Happier.com

Shares eye-opening research on self-compassion and motivation
Helps you bridge the perceived gap between your self-image and the real you

Bret Lyon, PhD, and Sheila Rubin, LMFT

Co-creators of the Healing Shame Lyon-Rubin method

Investigates the root of shame, the inner critic, and perfectionism
Key strategies for transforming toxic shame into healthy action

Parker J. Palmer, PhD

Speaker, activist, educator, and author of A Hidden Wholeness

Speaks with Tami Simon about the Shadow—what it is, why it persists, and how it shapes our journey to self-acceptance
Kelly McGonigal, PhD

Stanford researcher and pioneer of the science of compassion

Presents cutting-edge research and case studies
Reveals how your brain expresses self-criticism and self-compassion
Offers neuroscience-based practices

Seane Corn

Celebrated yoga teacher, activist, and cofounder of Off the Mat, Into the World®

Explores the links between age, body image, and self-acceptance
Reveals how to "age wildly" and be comfortable in your own skin
Why Is Self-Acceptance So Challenging?
Many of us fear that "self-acceptance" is a form of selfishness. Some of the most common objections we have are: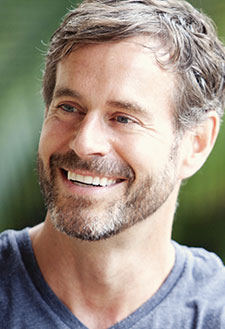 "If I let myself off the hook, I'll never succeed."
"I have to put the other people's needs ahead of my own."
"I don't have time for self-compassion, there's too much to do."
"I'll only be worthy of self-acceptance when I've achieved my goals."
"If I accept myself as I am, it means I'm giving up on becoming who I want to be."
We pick up a lot of unexamined beliefs about self-acceptance from our culture and our upbringing . . . but here's what the research shows us:
When we heal our relationship with ourselves, it changes everything.
We become more effective in the world, no matter what we're trying to do. We become less reactive and more resilient. Our physical health improves. We are capable of deeper and more satisfying relationships.
Contrary to what we often believe, self-acceptance doesn't come automatically once we've met our goals or become "a success."
In fact, today's researchers find the people who are most creative, happy, and successful share a common quality: they are able to be kind and forgiving towards themselves regardless of their circumstances.
Simply put, if we want self-acceptance, we have to start with who we are right now.
Experience the Power of Self-Acceptance
What happens when you change the way you relate to yourself on a day-to-day basis? The results in both the short and long term can be profound:
Be Resilient


When we stop beating ourselves up about our mistakes and shortcomings, we are better able to accept setbacks as learning experiences and bounce back when we fall down.

Extend Compassion


As we extend kindness to ourselves, we become kinder to others. We are able to improve our relationships and look past our differences to open channels of real dialogue.

Inspire Creativity


Perfectionism and the inner critic can stifle our creativity. Self-kindness helps us develop a sense of open, lively curiosity that kindles our passion and inspires us to explore new possibilities.
Experience Happiness


Learning to nurture ourselves instead of tearing ourselves down leads to an increase in our sense of optimism, a deeper experience of joy, and more overall life satisfaction.

Increase Wellness


Self-acceptance practices can improve our physical health by helping us lower stress and process old wounds. When we treat our body with love, we are much better at taking care of ourselves.

Find Courage


If we want to make our world a better place, we can start by becoming more loving and forgiving towards ourselves. Self-acceptance helps us develop the courage to be a force for positive change.
Worldwide Leaders in the Field of Self-Acceptance
Learn more about our presenters and their gifts to you.
1

Elizabeth Gilbert


Test Everything Against Love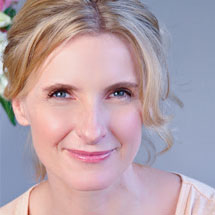 Best known for her New York Times bestsellers Eat Pray Love and Big Magic, Elizabeth Gilbert is a renowned author, traveler, and fearless spiritual adventurer. In this very special and personal conversation to kick off The Self-Acceptance Summit, Elizabeth speaks with Sounds True founder Tami Simon about the ever-deepening journey of self-acceptance, and how we are sometimes asked to go against the norms to be truly who we are. Here Elizabeth offers her hard-won insights on the way forgiveness and courage are keys that unlock the door to joy and authenticity, and how all emotions are "badges of membership" in the human family. Join her as she explores:
How keeping secrets about who we are only leads to more pain for ourselves and others
How self-acceptance may require that we allow others to have difficult feelings about our choices
The "shame spiral" and how to cut through it
The willingness to be criticized as the "tax" we must all pay for authenticity and self-expression
How our fear is contagious, but so is our courage
2

Martha Beck, PhD,



Meat Self, Meta Self — Reclaiming Your True Nature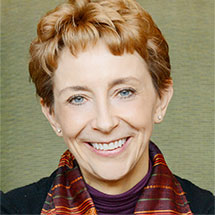 Writer, speaker, and life coach Dr. Martha Beck is the author of several memoir and self-help books, some of which, to her continued astonishment, are bestsellers. In this presentation, Martha introduces the concept of an intelligence that extends far beyond the mind. This "true nature" is fully aware of its own deep power and its infinite capacities. As we connect with our "meta selves," we become better equipped to break through the patterns of shame, fear, and self-doubt, and connect with the confidence that has been within them all along. Here she invites you to discover:
How to access the aspects of yourself that are wiser, broader, and more aware than the cognitive mind alone
How to move from being a "meat self" (the person we believe ourselves to be) into our "meta self" (the aspect of our being that goes beyond physical and cognitive boundaries)
Practical ways to use the wisdom, comfort, and guidance of the "meta self" to open ourselves to higher levels of self-esteem in every aspect of our lives
Bonus Content:
Martha brings you an 90-minute audio session to help you "Reinvent Your Life," along with "A Moment of Starlight" mini-meditation.
3

Marianne Williamson,



Accepting Who We Really Are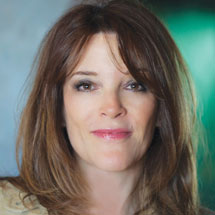 Marianne Williamson is an internationally acclaimed lecturer and spiritual author whose books include A Return to Love, Everyday Grace, and A Woman's Worth. In this presentation, Marianne explores the spiritual dimension of self-acceptance, revealing how a greater understanding of what the "self" actually is can transform the way we live. "A purely secular worldview, while it purports to foster self-esteem, actually mitigates against it," teaches Marianne. "If we are only looking to our mortal selves as a basis for self-acceptance, we will never have a stable sense of it because our mortal selves are constantly changing. It is only in looking to that which is changeless within us that we find a basis for permanent self-regard." Join her as she examines:
Who is the real you?
What is the power that emanates from your true self?
What is the spiritual basis for accepting both our weaknesses and our strengths?
Bonus Content:
Marianne invites you to a free month's subscription of her popular weekly lectures about applying principles from A Course in Miracles to our everyday lives.
4

Gabrielle Bernstein,



The Universe Has Your Back — How to Transform Fear into Faith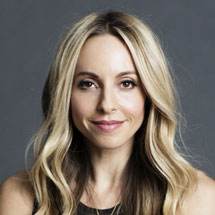 Gabrielle Bernstein is the author of the New York Times bestseller The Universe Has Your Back, as well as May Cause Miracles, Spirit Junkie, and more. "Making the shift from fear to faith will give you a sense of power in a world that all too often makes one feel utterly powerless," teaches Gabby. In this session, she reveals secrets for finding strength when you are down, synchronicity and support when you're lost, safety in the face of uncertainty, and joy when you are otherwise in pain. Join her to learn more about:
Recognizing your resistance
Why your vibes speak louder than your words
Universal assignments
The steps to spiritual surrender
Bonus Content:
Gabby shares two downloadable audio sessions of guided practices: "Manifesting Meditation" and "Inner Success Meditation."
5

Kristin Neff, PhD,



Why Self-Compassion Is a More Reliable Friend than Self-Esteem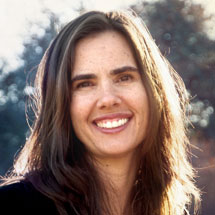 Dr. Kristin Neff conducted the first empirical studies on self-compassion over a decade ago, and is author of Self-Compassion: The Proven Power of Being Kind to Yourself. "For many years self-esteem was seen to be the key to psychological health," teaches Kristin. "More recently, however, researchers have identified several downsides to the pursuit of self-esteem such as narcissism, ego-defensiveness, social comparisons, and the contingency and instability of self-worth. Research suggests that self-compassion is a healthier way of relating to oneself, offering the benefits of self-esteem without its downsides." In this talk, Kristin will present theory and research on self-compassion, which empirical literature has shown to be powerfully associated with psychological well-being, and will also present evidence that self-compassion provides a more stable sense of self-worth than the old model of self-esteem. Join her to discover:
How does self-compassion differ from self-esteem?
How we can generate kindness towards ourselves as imperfect humans
Research on the mental health benefits of self-compassion compared to self-esteem
Why self-compassion is a more stable friend for helping us through life's struggles
Bonus Content:
Kristin offers two guided practices: the video "Self-Compassion Break" for reconnecting to your inner compassionate self in any moment, and the audio "Giving Compassion to Ourselves" for helping us find a healthy response to difficult emotions.
6

Ruth King,



Healing Rage: A Gateway to Self-Acceptance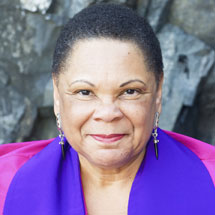 Ruth King is an Insight Meditation Teacher, Mindfulness Leadership Consultant, and author of Healing Rage. In this session, Ruth speaks with Tami Simon about the powerful and often taboo emotion of rage. Ruth calls rage an "equal opportunity emotion" that is here to teach us, love us, and lead us back into a sense of integrity. "When we turn toward rage, it is an act of self-acceptance," she explains. Here this remarkable teacher engages in a frank exploration of this volatile and misunderstood emotion, including:
The difference between rage and anger
The six disguises of rage, and how they can be transformed into healthy expression
How we can express rage in a healthy and constructive way
How we experience rage in the body, and what our body can teach us
A guided mindfulness meditation for turning toward our rage with self-acceptance
Bonus Content:
Ruth offers the introduction to her forthcoming book Mindful of Race, as well as a self-assessment quiz called "Determining the Disguises of Rage."
7

Danielle LaPorte,



The Lies We Fall for on the Way to Our Truth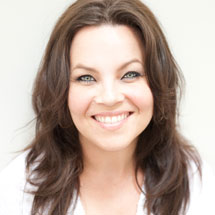 Danielle LaPorte is a cutting-edge entrepreneur and the author of The Fire Starter Sessions and The Desire Map: A Guide To Creating Goals with Soul. "There are some fantastically flawed premises that get baked into our psyches on the self-help path," says Danielle. "They're the Big Lies of Inadequacy, Authority, and Affiliation—and they keep us from self-acceptance, celebration, intimacy, and the true connection we crave." In this session, Danielle hosts "a demolition party for these Soul-sucking fabrications" that are woven into the worst of dogmatic manipulation, marketing ploys, and political propaganda—inviting you to experience the liberation that comes when you stop buying into these deceptions. Roll up your sleeves and get ready to knock down some walls as she helps you pulverize:
The Lie of Inadequacy: "You were born defective, not good enough, flawed." (Ha ha! Not even close!)
The Lie of Authority: "You need someone else to validate your worth and your choices." (Hell no. Definitely . . . no.)
The Lie of Affiliation: "Groupthink is good think." (Why this is also the Lie of Being Cool.)
Any belief that doesn't take your personal power into account, fuel your freedom, or contribute to your faith in yourself
Bonus Content:
Danielle brings you an "audio love-gram" called "Sonic Collection: Clarifying Your Power," as well as the "Soulful Habit Tracker" worksheet for staying true to your most desired goals.
8

Matt Kahn,



Loving What Arises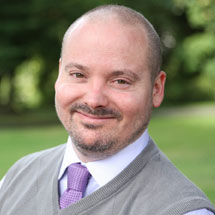 Matt Kahn is a spiritual teacher, a highly attuned empath, and author of the book Whatever Arises, Love That. In this session, Matt invites you on a life-changing exploration into heart-centered consciousness. Learn cutting-edge approaches to healing, awakening, and transformation that align all aspects of self with authenticity, compassion, and ease. If you are ready to discover true emotional freedom, no matter how anything seems or appears, then you won't want to miss a moment of this energetically fueled event, including:
Transform each inner conflict in the most compassionate and supportive way
Merge into unity with the purity, wholeness, and perfection of the Universe
Remember your deepest life calling that assists in the awakening of humanity
Bonus Content:
Matt offers two audio downloads: "Feel Good Now" and "Seven Holy Words," both for helping you connect to your divine nature.
9

Tara Brach, PhD,



Waking Up from the Trance of Unworthiness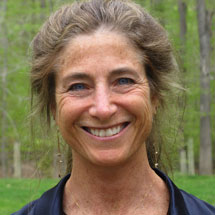 Tara Brach is a renowned meditation teacher and clinical psychologist whose books include Radical Acceptance and True Refuge. "We spend huge swaths of our lives in what I call the 'trance of unworthiness,'" says Tara. "Though we're rarely conscious of it, we continually evaluate ourselves—and are convinced that something is wrong with us." How can we live with a greater expression of our aliveness, creativity, and love? In this session, Tara takes us through a process for waking up from this trance, so we can let go of constant self-improvement and actually live to our potential. Join her as she examines:
The factors that create the trance of unworthiness
The four-step RAIN process: Recognizing what's going on, Allowing all our thoughts and feelings, Investigating with kindness, and practicing Non-identification
Developing a trust in our own essential goodness
Bonus Content:
Tara shares two audio downloads of guided meditation practices: "A Meditation on Welcoming the Guests" and "A Pause for Presence"
10

Mary O'Malley,



Your Most Important Love Affair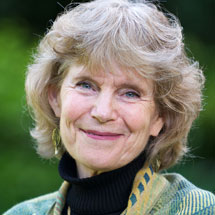 Mary O'Malley is a speaker and counselor whose books include What's In the Way Is the Way and Belonging to Life. "One of the deepest longings in all human beings is to be loved," teaches Mary. "In all of our searching, we miss the fact that the love affair we long for the most is with ourselves. And yet rarely have we ever been given permission for this love affair, and even more rarely have we been shown how to actually fall in love with ourselves." In this session, she invites you to explore the dynamics of how to meet ourselves—every single part of ourselves—in the healing of our hearts so we can know lasting love. Join her as she helps you realize:
What does it look like to fall in love with ourselves?
What are the blocks to meeting ourselves in our hearts?
What can we bring into our daily lives to promote this essential love affair?
Bonus Content:
Mary brings you a pair of two-hour sessions on video: the "What's in the Way Is the Way" workshop, and "The Gift of Our Compulsions" workshop.
11

Richard Schwartz, PhD,



A Practical Guide to Self-Love and Acceptance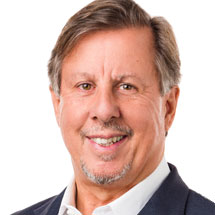 Dr. Richard Schwartz coauthored Family Therapy: Concepts and Methods with Michael Nichols, then developed the Internal Family Systems (IFS) as an evidence-based, empowering, and non-pathologizing paradigm for understanding and transforming our inner worlds. "When we extend compassion to ourselves," Richard asks, "exactly who is supposed to nurture whom inside?" The Internal Family Systems model helps you first access an inner essence of compassion and love and then guides you to direct that energy toward the parts of you that you ordinarily fight or despise, and find that that love transforms those inner enemies into valuable allies. Here he presents key insights for using this practical process for yourself, including:
An overview of the Internal Family Systems model of therapy and how it serves us on our inner journeys
The qualities of Self: curiosity, compassion, confidence, courage, clarity, creativity, connectedness, and calmness
Discover the process for accessing your inner essence of compassion and love
Bonus Content:
Richard offers a PDF of the first chapter of his book You Are the One You've Been Waiting For, plus a guided IFS meditation on audio called "The Path."
12

Tara Sophia Mohr,



Quieting Your Inner Critic and Navigating Feedback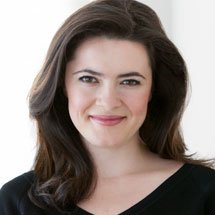 Tara Mohr is the author of Playing Big: Practical Wisdom for Women Who Want to Speak Up, Create, and Lead, and the creator of the Playing Big leadership program for women. In this session, she examines one of the most common barriers to self-acceptance: the inner critic. Here you'll learn a novel and highly practical approach to dealing with self-doubt and the inner critic, drawing on ideas from evolutionary biology, mindfulness, and the insights of thousands of individuals who have put this approach into practice through Tara's Playing Big trainings and book. Join her for guidance on:
Understanding the root cause of self-doubt—and why the antidote is not more confidence
Distinguishing the irrational inner critic from constructive, positive critical thinking
Recognizing the subtle, shifting ways your inner critic is showing up at this stage of your life
Practices for what to do in the moment when self-doubt arises
A practical, powerful tool that will help you unhook from praise and criticism, and incorporate feedback strategically
Bonus Content:
Tara shares "The Real Life," a collection of inspirational poems and blessings that provide a pathway back to gratitude and peace.
13

Mike Robbins,



Nothing Changes Until You Do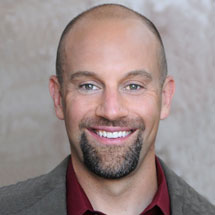 Mike Robbins, former pitcher for the Kansas City Royals turned entrepreneur and consultant, is the author of Focus on the Good Stuff; Be Yourself—Everyone Else Is Already Taken; and Nothing Changes Until You Do. As Mike says, "There is no amount of self-improvement that can make up for a lack of self-acceptance." One of the most transformational principles he teaches is how to take the energy we waste being harsh, critical, and mean to ourselves and re-channel it into self-love and self-acceptance. The impact of these energies on our health, wealth, relationships, and career is extraordinary. In this session, he focuses on the steps of practicing self-awareness, forgiveness, and courage, including:
How to embrace the power of vulnerability
Ways to deal effectively with change and uncertainty
How to have more appreciation for yourself and others
Bonus Content:
Mike brings you two guided meditations on audio: one to help you identify and fulfill your own needs, and the other to create emotional freedom and empowerment.
14

Rosie Molinary,



Radiate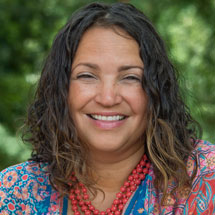 As a radical self-acceptance champion, Rosie Molinary uses profound questions and wholehearted connection to empower people to treat themselves well so they can connect with their talents and passions to authentically and intentionally live their purpose and help heal the world. "You are here on purpose," teaches Rosie. "We each have something we are meant to offer this world for its healing and, too often, what gets in the way of our doing that to our greatest extent is our relationship with ourselves." In this session, she invites you to learn powerful mindset lessons to shift your thinking and grow your self-acceptance and wholeheartedness. From understanding that you are here on purpose to practicing wholeheartedness, you'll be inspired by these fresh perspectives for developing a healthy, positive relationship with yourself, including:
How practicing radical self-acceptance can dramatically change your life
Embracing self-discovery
Understanding everything is information
Setting boundaries and guiding other people on how to treat you
Self-care as a necessity
Bonus Content:
Rosie brings you an excerpt from her book Beautiful You: A Daily Guide to Radical Self-Acceptance, plus a poster of "A Self-Acceptance Verb List."
15

Steven Hayes, PhD,



Perspective-Taking as Healing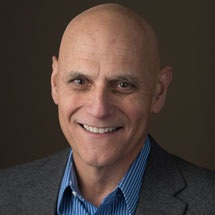 Dr. Steven Hayes is a professor in the department of psychology at the University of Nevada, Reno, and the author of 41 books and nearly 580 scientific articles. In this session, Steven shares a powerful technique for defusing the power of judgmental and critical inner voices. "If we are able to step back from our inner voice just a little bit," he teaches, "we can listen to what it's saying with curiosity and acceptance." Once we realize there are more perspectives we can take beyond self-condemnation, we are able to take what's useful from our inner voices and leave behind worry, fear, and self-loathing. Here he invites you to discover:
ACT—Acceptance and Commitment Therapy, a potent synthesis of mindfulness and behavior-changing strategies
Effective methods for disarming self-judgment—including labeling thoughts, using humor and curiosity, and cultivating the tranquil attitude of "sunset mode"
A step-by-step practice for changing our perspective and applying compassion to ourselves
16

Iyanla Vanzant,



Know You, Love You . . . Just as You Are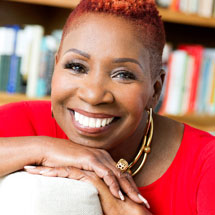 Iyanla Vanzant is one of the premier African-American teachers on the subjects of spirituality, personal development, and loving relationships. Her books include five New York Times bestsellers. "Getting to know yourself is a lifelong journey," teaches Iyanla. And while it's good to have the right information, tools, and skills for this journey, there's one important truth to remember: You are born with everything you need to develop a healthy sense of self-awareness and self-acceptance. In this session, she shares her wisdom on the challenge of learning to use what you have and what you receive along the way, including:
How to recognize yourself from the inside out
Why self-acceptance is a personal challenge
How self-love or the lack thereof manifests in our lives
Bonus Content:
Iyanla brings you "Be the Dream," the first seven days of her six-week process for living your vision, along with a guided practice called "Oneness Meditation."
17

Elena Brower,



Cultivating Confidence — Self-Acceptance Is an Altruistic Act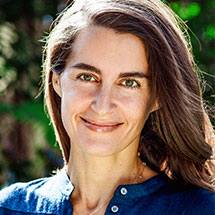 Elena Brower is a renowned yoga teacher, speaker, and author of the book Art of Attention. She is also the creator of Teach.yoga, a virtual home for yoga teachers worldwide. In this session, Elena will invite us to redefine confidence so we may realize acts of self-care and self-acceptance are not just about indulging ourselves—they are acts of generosity for everyone around us. Join her as she examines how confidence relates to self-acceptance, and shares practices that can help you experience confidence on your path to full self-love. Join her for:
Redefining confidence as a remembrance that you are protected and held
Redefining self-care and self-love as altruistic acts
Learn strategies for loving your life, and how you respond to your life especially when things seem challenging
Bonus Content:
Elena offers a guided audio meditation called "Freedom" from her "Cultivating Spiritual Intelligence" course, plus a two-hour audio learning session titled "Confidence."
18

Glenn Schiraldi, PhD, Lt. Col. (USAR, Ret.),



Quietly Glad — Self-Esteem and Self-Acceptance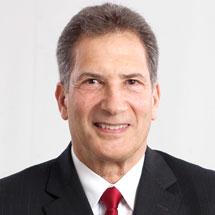 Dr. Glenn R. Schiraldi (Lt. Colonel, USAR, Ret.) has served on the stress management faculties at the Pentagon, the International Critical Incident Stress Foundation, and the University of Maryland School of Public Health, and is author of The Self-Esteem Workbook. As founder of Resilience Training International, Glenn has personally witnessed how important healthy self-esteem is for both laypersons and high-risk groups (military, police, firefighters, etc.) when dealing with trauma and emotional stress. "Self-esteem can securely anchor us against the storms of life," teaches Glenn, yet many of us lack the basic training we require to maintain happiness and resilience in the face of difficult situations and setbacks. In this session, he focuses on the nature of healthy self-esteem and how it is cultivated, including:
The links between self-esteem and well-being
How healthy, secure self-esteem differs from unhealthy, brittle self-esteem
A simple model for understanding healthy self-esteem, which is based on the three pillars of unconditional human worth, unconditional love, and growth
How healthy self-esteem harmonizes with self-acceptance, self-compassion, mindfulness, and spirituality
Basic principles for cultivating healthy self-esteem in your own life
Bonus Content:
Glenn offers two powerful resources for nurturing self-acceptance: "The Self-Esteem Checkup" and "Self-Esteem & Resilience Resources."
19

Elizabeth Lesser,



Accepting Self by Accepting "The Other"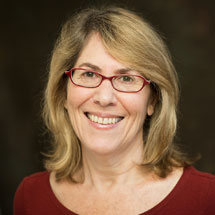 Elizabeth Lesser is the cofounder of Omega Institute and the bestselling author of the books The Seeker's Guide, Broken Open, and Marrow. In this session, Elizabeth reveals that sometimes the most powerful way to work on self-love, self-respect, and self-acceptance is to extend that work outward toward "the other." "Whether the 'other' is in your own home, at your workplace, or someone with whom you disagree or feel animosity toward in the culture or community," says Elizabeth, "there is a way to heal your own self-negation through extending understanding, love, and sympathy toward the very one you want to exile from your heart." Here she shares lessons learned from her own life as a leader, mother, sister, wife, and regular-old bumbling human being, as well as exercises to strengthen the self even as we dissolve the boundaries that divide us from the other. Join her to explore:
Ways to strengthen the self without hardening the ego
How we make up stories about each other that keep us locked in inauthentic, limited, inaccurate relationships at home, work, and in the world
Ways to extend compassion to "the other" without compromising our own integrity, safety, and truth
How to speak and listen in ways that invite openness and empathy
Why some people are safe to invite into authentic conversation, and others may not be
Bonus Content:
Elizabeth shares PDFs of her "Tool Box" for meditation, and a meditation practice for staying grounded and open called "In the Shelter of Each Other."
20

Chris Germer, PhD,



Overcoming Shame with Self-Compassion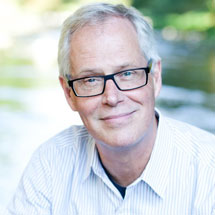 Dr. Christopher Germer is a clinical psychologist and lecturer on psychiatry (part-time) at Harvard Medical School who co-developed the Mindful Self-Compassion (MSC) program. In this session, Dr. Germer shines a light on one of the most pervasive obstacles to self-acceptance: shame. "Shame is perhaps the most difficult human emotion," Chris states, "because it wipes out the observer—it dislocates us from our bodies, suspends us in time and space, and makes us unable to think straight or act rationally." Here he explores shame from different angles and help you turn toward shame with curiosity, especially discovering the mental and physical components of shame and learning to meet them with self-compassion. Join him to discover:
Why shame is an innocent emotion that arises from our wish to be loved
Sources of shame in our experience and biology
The negative core beliefs that reinforce shame
How we can transform shame through self-compassion for all parts of ourselves
Bonus Content:
Chris offers two practices on audio: "The Compassionate Friend" guided meditation, and the "Working with Difficult Emotions" guided exercise.
21

Adyashanti,



Healing the Core Wound of Unworthiness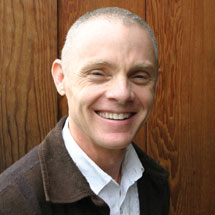 Adyashanti is an American-born spiritual teacher devoted to serving the awakening of all beings. His books include Resurrecting Jesus, Emptiness Dancing, and Falling into Grace. "So many of us hold a deep belief that we were born unworthy," says Adyashanti, "inadequate, unlovable, and alone." But what if the journey from shame to wholeness didn't require us to "fix" ourselves, pay penance, or change our karma? What if self-acceptance were offered to all of us, from the deepest ground of our being, without struggle or a need to earn it? In this session, he explores the healing power of what he calls "redemptive love"—a love without cause, which comes as a gift we offer to all beings, beginning with ourselves. Here he invites you to:
Learn to identify the unconscious cultural and personal stories at the core of shame and unworthiness
Begin to bring your self-created suffering into awareness
Discover how self-love and self-acceptance enter us through the cracks of crisis, loss, and despair
Explore "I don't know"—a contemplation for becoming comfortable with the unknown
Experience a guided practice for connecting to our innate wholeness
Bonus Content:
Adyashanti shares "Working with Negative Emotions," a guided practice for uncovering and healing the stories beneath our fear, anger, and sorrow.
22

Nataly Kogan,



How to Avoid the Valley of Suffering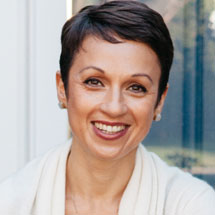 Nataly Kogan is a nationally recognized expert on well-being and happiness, keynote speaker, author, and founder and CEO of Happier, a company on a mission to help millions of people to realize their full potential by providing them with inspiration and tools to practice scientifically proven habits that fuel their emotional well-being. Nataly describes "The Valley of Suffering" as "the distance between how you are and how you have decided you should be." Many of us get stuck in it because we're afraid that self-acceptance means that we will never improve or change. But instead of beating ourselves up "for our own good," Nancy teaches that we can learn to recognize that self-acceptance means we start by respecting our core humanity and then seeing clearly the behaviors or circumstances we might want to change. In this session, she explores:
The latest research on why self-compassionate people are actually more motivated and resilient
How we can stop depleting ourselves by trying to "fit in" and serve others at the expense our own needs
Why self-acceptance is actually the best path for becoming the person you want to be
Bonus Content:
Nataly brings you a free 30-day enrollment in her email program "The Gift of Self-Compassion," and shares a video session on "The Missing Half of Living Fully."
23

Rick Hanson, PhD,



Letting in the Good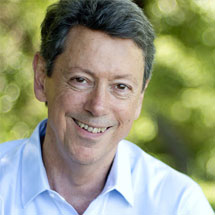 Dr. Rick Hanson is a pioneering neuroscientist, meditation teacher, and the bestselling author of Buddha's Brain. In this session, Rick speaks with Tami Simon about how the our brain's built-in system for detecting threats gives us a "negativity bias"—which has an especially powerful influence on our relationship with ourselves. Fortunately, we also have the power of neuroplasticity, which means we can consciously change the very substance of our brain to create greater happiness, well-being, and self-compassion. Here Rick shares some of the most exciting findings and research-based practices for using self-directed neuroplasticity to become more loving and accepting toward yourself, including:
How to recognize when your negativity bias is triggered, and how to change your brain's habitual response to situations
Tips for internalizing self-worth at the neurological level
The "HEAL" approach—Have, Enrich, Absorb, and Link your experiences in a way that rewires your brain for self-acceptance
24

Bret Lyon, PhD, and Sheila Rubin, LMFT,



Healing Shame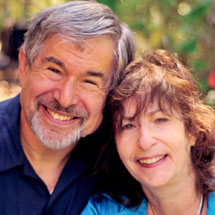 Dr. Bret Lyon and Sheila Rubin co-created the Healing Shame Lyon/Rubin method and have delivered talks, presentations, and workshops across the US and Canada. In their teachings, Bret and Sheila recognize shame as an incredibly painful, powerful, universal, and mysterious emotion that lies at the root of both "the inner critic" and perfectionism. What's more, shame can be hard to detect because of the way it hides behind other emotions such as anger and fear. Yet the toxic version of shame many of us suffer from is a distortion of a natural system designed to keep us out of trouble. In this presentation, Bret and Sheila will examine shame as both a primary emotion and a freeze state. They'll share insights for recognizing shame, working through it, and moving on. Join them to discover:
Key strategies to counteract shame responses in yourself and others
How to recognize the difference between toxic and healthy shame
The four usual reactions to shame: attack self, attack other, deny, and withdraw
How we can develop inner resources keep from falling into the toxic shame trap
Bonus Content:
Bret and Sheila share two informative articles: "How to Transform Toxic Shame into Healthy Shame" and "Reactions to Shame: How They Can Sneak Up on You and How to Cope".
25

Parker J. Palmer, PhD,



Integrating Our Shadow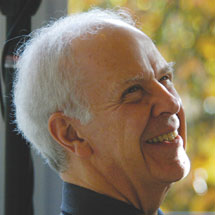 Parker J. Palmer is a speaker, activist, and the founder and senior partner of the Center for Courage & Renewal. His books include Healing the Heart of Democracy, A Hidden Wholeness, and Let Your Life Speak, and he created the Sounds True audio course The Undivided Life. In this session, Parker engages in discussion with Tami Simon about the Shadow we all have—how it forms, why it persists, and how we must contend with it on the road to self-acceptance. Parker draws from his own experience with clinical depression as well as research, psychology, and poetry to illuminate the inner landscape of our psyche and help us come to terms with the disowned parts of ourselves. Here he discusses:
How we can cultivate unconditional love while still striving to grow and change
The game of avoidance we play with our Shadow, and how to break this pattern
"I am all of the above"—a key framework for integrating the unloved aspects of ourselves
Why the gift of our own wholeness serves to heal the world around us
26

Kelly McGonigal, PhD,



The Neuroscience of Self-Compassion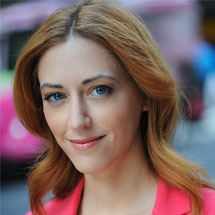 Dr. Kelly McGonigal is a health psychologist and lecturer at Stanford University. Through her pioneering studies at the Stanford Center for Compassion and Altruism Research and Education, Kelly has made significant contributions to our understanding of how self-compassion can promote health, happiness, and resilience. In this session, she explores one of the key questions of self-acceptance: why is having compassion for yourself so much more challenging than compassion for others? Here she examines what neuroscience shows us about the barriers to self-compassion, and how you can overcome these obstacles. "By understanding what compassion is, how it unfolds in the brain, and what gets in the way," she teaches, "we learn how to approach our own pain and difficulties with kindness, courage, and forgiveness." Join her as she presents:
A sample of the latest cutting-edge findings and insights about how compassion works in the brain
Practical strategies for overcoming self-judgment and self-blame
Tips for turning the natural care and compassion you feel for loved ones toward yourself and your own suffering
Instruction in one of the most powerful self-compassion meditation practices that will help you connect with a bigger-than-self source of compassion
How to use the principle of common humanity to overcome isolation and self-criticism
Bonus Content:
Kelly brings you two guided meditations on audio excerpted from her audio training programs The Science of Compassion and The Neuroscience of Change.
27

Seane Corn,



Aging Wildly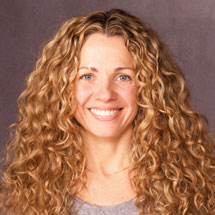 Years ago, when celebrated yoga teacher Seane Corn asked her mother about how to age gracefully, her mother's response was "Screw graceful, age wildly!" In this year when Seane turns 50, she takes a new look at what it means to "age wildly" in a culture that values beauty and youth over experience and wisdom. As a featured cover model for yoga, health, and wellness magazines and videos for over 25 years, she has aged and changed in the public eye. Seane, who has a "no airbrushing" clause in all her contracts, has experienced first-hand how the media perpetuates standards of youth and beauty that can be disempowering, frustrating and lead to feelings of self-doubt and insecurity. Join us for this conversation about aging, embracing changes, and reclaiming a new and exciting outlook on what it means to shed the limited beliefs that keep us from being fully comfortable in our skin . . . no matter what our age may be. Here she shares:
How to reframe personal narratives and see a "bigger spiritual picture"
How to use the mind/body connection and the practice of yoga as a way to become less reactive, more present, and more accepting to the inevitability of change
Transform limited beliefs about aging and body image through tools of self-acceptance and reconciliation
How cultivating good self-esteem allows one to trust and fully embrace intuition
How to age wildly and what that might mean for your personally
Bonus Content:
Seane shares two free video teaching sessions: "Yoga Meditation and Prayer" and "Yoga and Emotional Healing."
28

Anne Lamott,



Radical Self-Care Changes Everything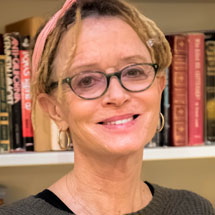 Anne is the acclaimed writer of more than a dozen books of fiction, nonfiction, and collected essays., known for her honest, insightful, and humorous approach to subjects such as faith, loss, and the creative process. Her most recent book is Hallelujah Anyway: Rediscovering Mercy. In this special interview for The Self-Acceptance Summit, Anne speaks with Sounds True's Tami Simon about what she refers to as "radical self-care" and how it is the foundation of all true health and healing. In her inimitable style, Anne talks about her own challenges with self-esteem and issues related to body image, and what it has taken for her to develop a sense of true belonging in which she is able to welcome all of herself and others and receive such welcoming in return. Here she'll explore:
How women are trained to put other people first
Why it is an important turning to recognize, prioritize, and embrace our own needs
How self-acceptance is a "feminist issue" and a prerequisite for truly being there for others
29

Glennon Doyle,



Becoming "Fireproof" and Free from Fear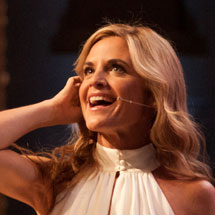 Glennon Doyle is an activist, champion of women's rights, and the author of the #1 New York Times bestselling memoir Love Warrior. "We avoid the fires of our lives because we think they will consume us," says Glennon. "But when we turn toward what frightens us, we can learn that we really are fireproof." In this conversation with Tami Simon, Glennon shines a light on the cultural forces that are meant to keep us running on the "wheel of self-improvement," and how accepting this message of our unworthiness can lead us to addiction, self-numbing, and disconnection from our life. Here she shares her own wisdom and best practices for developing the fierce courage to move past shame and become a powerful force for change in the world, including:
The relationship between addictive behavior, sensitivity, and self-acceptance
Why self-acceptance is often about embracing the untapped strength we truly possess
How to teach our kids to become aware and empowered against toxic cultural messages
What practices help us stop retreating from our pain and return to living fully
Bonus Content:
Glennon shares two free bonuses: an excerpt from the audiobook version of Love Warrior, and a short video of Glennon leading you through the Love Mantra.
30

Caroline Myss,



Self-Esteem and the Power of Choice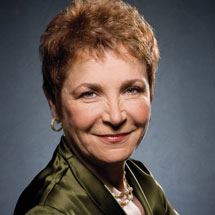 Author Caroline Myss has deeply investigated the nature of true self-esteem in her many bestselling books, including Invisible Acts of Power and Why People Don't Heal and How They Can. In this talk, she examines the often-misunderstood concept of self-esteem—presenting it not as a type of confidence or narcissistic self-regard, but as an actual core power that is essential to our evolutionary progress. As Caroline teaches, our ability to make choices—from small, daily choices to huge life decisions—all depend on the health of our self-esteem. If we want to make more empowered and life-enhancing choices, we need to develop the fundamental power of respecting and valuing ourselves, the power of self-esteem. Join her as she illuminates:
How strong self-esteem can threaten others, and why you must strengthen it anyway
The archetype of the Saboteur and why we listen to its voice
How your intuition, spiritual guidance, and self-healing capacity all depend on healthy self-esteem
The difference between developing healthy self-esteem and the drive to be extraordinary
The most important choices you can make that will change your life
Bonus Content:
Caroline brings you a teaching session called "Having the Courage to Listen," then a guided visualization exercise for "Reconstructing the Self."
Are You Ready to Transform Your Relationship with Yourself?
Self-acceptance is the first and best step we can take to cultivate a more open and engaged way of relating to our own life circumstances and the people we share our world with.
When there are parts of ourselves we find unacceptable, we end up rejecting those qualities in other people. When we fear what lies within, we try to shut out the people and experiences that remind us of those disowned portions of ourselves.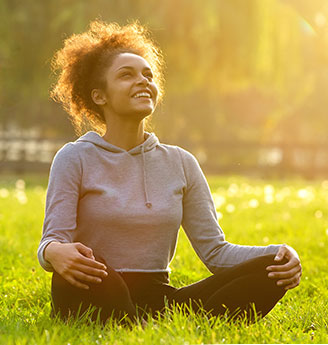 Developing self-acceptance requires us to be brave enough to open our hearts. We must be willing to embrace the parts we have rejected.
When we do, we find there are gifts and strengths within us we never imagined.
Self-acceptance means that when we hear critical voices from within, they no longer stop us from moving forward—instead, they help us learn and grow. In befriending ourselves, we become able to deal with criticism, failure, and shame. We become more compassionate toward others—even people we disagree with—and thus more able to open constructive dialogue and facilitate positive change.
We hope you will join us for The Self-Acceptance Summit as we explore the many paths we can take on this essential journey toward changing our relationship with ourselves and all of life.
To Make This Breakthrough Summit Yours Forever,
Get The Self-Acceptance Summit Package
Digital session recordings: Over 36 hours of practical guidance and breakthrough insights
Downloadable presentation materials, transcripts, and additional resources
Lifetime access to The Self-Acceptance Summit in its entirety
A treasury of practices and insights you can return to for healing your relationship with yourself

Bonus #1: Presenter Bonuses

Bonus #2: "Creating a Compassionate Relationship with Yourself"—an intensive video training session with Dr. Kelly McGonigal on retraining your brain for self-acceptance

Bonus #3: The Self-Acceptance Project eBook—featuring essays from Dr. Rick Hanson, Mark Nepo, Geneen Roth, and more

Bonus #4: Healing the Core Wound of Unworthiness by Adyashanti audio download
Bonus #5:
GIVE THE GIFT OF SELF-ACCEPTANCE:
ONE-FOR-ONE MATCHING PROGRAM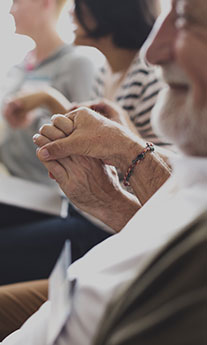 When you purchase The Self‑Acceptance Summit, the Sounds True Foundation will automatically donate one free downloadable package to an individual in need.
As we learn to accept and be kind to ourselves, there arises a natural desire to help others do the same. An important element of The Self-Acceptance Summit is this one-for-one matching component that will benefit people who would otherwise not have access to these recordings—including the elderly, young students, people in prisons, and other people in underserved communities.
Through this one-for-one match program, you will be expanding the positive impact this work has in the world, helping to generate greater compassion, bravery, truth-telling, and love. Let's do this together!
We invite you to get The Self-Acceptance Summit Upgrade Package today
Regular Price $297
NOW ONLY $147

Price $297

We unconditionally guarantee your satisfaction with all Sounds True products for one year when purchased via our website. If you are not 100% satisfied with The Self-Acceptance Summit for any reason, simply return it with receipt for a full refund.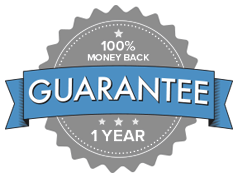 Get The Self-Acceptance Summit Today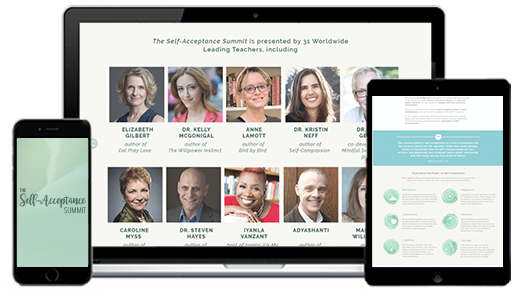 By purchasing The Self-Acceptance Summit, you will have lifetime access to each presentation so you can revisit any of the sessions at your convenience, at home or on the go. Plus, you'll receive the valuable bonuses offered by each presenter for further insight and motivation. The Self-Acceptance Summit is backed by Sounds True's one-year satisfaction guarantee.
When you purchase this summit, you will receive:
Professional recordings of 30 powerful presentations—over 36 hours of practical guidance, breakthrough insights, and direct experience of self-acceptance
More than 50 special bonuses from leading self-acceptance teachers
Downloads of all sessions, transcripts, and bonuses for you to keep
"Creating a Compassionate Relationship with Yourself"—an intensive video training with Dr. Kelly McGonigal
Your free copy of The Self-Acceptance Project eBook
Healing the Core Wound of Unworthiness—a free audio program with Adyashanti
One-for-one donation—the complete summit will automatically be sent to an individual in need
A treasury of practices and insights you can return to any time cultivate kindness and compassion towards yourself
Regular Price $297
NOW ONLY $147

Price $297

We unconditionally guarantee your satisfaction with all Sounds True products for one year when purchased via our website. If you are not 100% satisfied with The Self-Acceptance Summit for any reason, simply return it with receipt for a full refund.